An important part of an SEO campaign is building links to your website.
What is Link Building?
Link building is an essential part of SEO* that involves creating links from other websites to your own. It helps to increase the visibility and ranking of your website in search engine results pages (SERPs). By creating quality backlinks, you can improve your website's authority and credibility in the eyes of search engines, which will ultimately lead to higher rankings.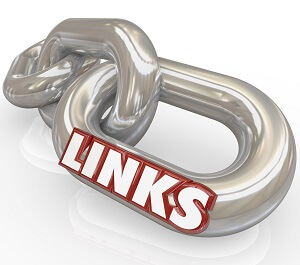 Ranking Solutions
Links from high authority sites have been a large ranking factor for Google since its inception in 1998. Until now a linking campaign for a website with high authority links has been time-consuming and expensive, until now. If you want to dominate the SERPs for your chosen keywords, quality link building is a must.
Benefits of High-Quality Links
Local Maps SEO: Brand Mentions and NAP Citations*
Supports Organic SEO*
Branded Links on Authority Platforms
Content-Rich and Fully Optimized for Search
Very Affordable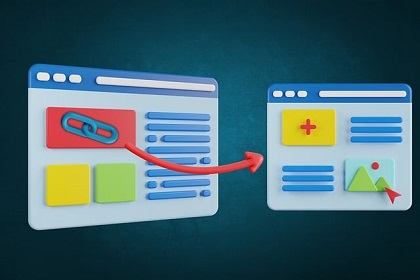 Over 3,000 Diverse Brand Authority Links
We choose your custom links from over 3,000 diverse, high-quality link opportunities. You get a mix of follow and no-follow links*, and implied links*, as well as a safe variety of branded, naked URL* and keyword anchored links*. We want to maintain a diverse, natural link profile for every client.
Your links are then force-indexed* and further powered up by a tier 2 and 3 link* campaign for better indexing and better link authority.
Link building is worth investing in, so leverage our Authority Brand Links to power up the ranking potential for your website. Some web design and SEO agencies charge hundreds and even thousands of dollars for a link building campaign. We make it super affordable for you.
Terms
SEO – Search Engine Optimization is the process of improving your website to increase its visibility in search engines such as Google, Bing, and Yahoo.
NAP Citations – citations are a mention of key business information, name, address, and phone number (NAP), anywhere on the web. Local citations might appear in directories, on social networking or review sites.
Organic SEO – These are actions taken to improve a website's ranking without paying for ads.
Follow and No-Follow Links – These are two types of backlinks (links from other websites to yours). Follow links tells search engines to follow the link to its destination and is good for SEO and ranking. A no-follow link tells search engines not to follow the link so it doesn't pass any SEO value to this site it's linking to.
Implied links – An implied link is a reference to a target resource, but is not an actual link to the target resource. Google's Panda update refers to mentions, or "implied links," as a signal that could be equal in weight to a regular backlink.
Force Indexed – Search engines such as Google cannot rank a web page unless it is crawled and indexed on a server. you can try to force the search engine to index the page by using Google Search Console or other specialized software.
Keyword Anchored links – Anchor text containing a keyword is the clickable text in a hyperlink.
Tier 2 and Tier 3 Link – The type of linking is called Tiered linking. Tier 1 links point to a target website (usually the home page), also known as a "money site."  Tier 2 links Second layer links, that is links that point to tier 1 links. Tier 3 are links that point to tier 2 links.
Basic Authority Brand
Links
Advanced Authority Brand Links
Basic Authority Brand
Links
20 Brand Links Each Month
Advanced Authority Brand Links
40 Brand Links Each Month
Link Questions or to Order Links