Google Business Profile Optimization
Google Business Profile optimization is an important part of any successful local marketing strategy. Get noticed in Google maps search.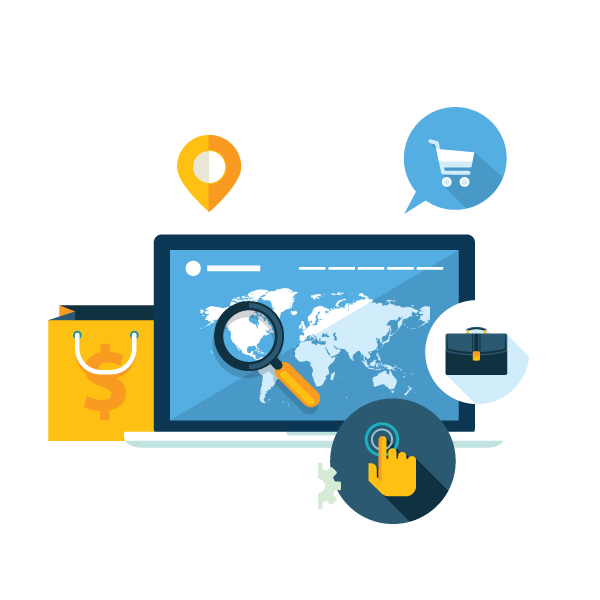 Google Business Profile Optimization
Google Business Profile optimization is a service we offer to boost your rankings in Google Maps. With more first page results being populated with directories, such as Yelp and Yellow Pages, and sites such as Home Advisor and Angie's List, It's getting harder to obtain first page results for your website.
Still trying to rank in Google's coveted 3-pack? Large amounts of web traffic is now coming from clicks from GBP listings. Only careful optimization of this important listing will get your business the visibility you need.
Google Maps Optimization Can Help Your Business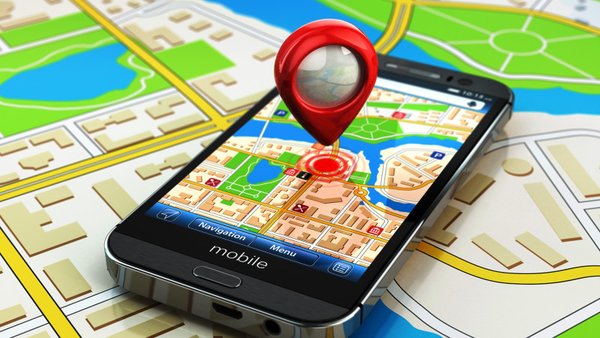 Most business owners who complete their own Google Business Profile spend about 15 minutes filling out pertinent information and leave it alone, and then wonder why their listing doesn't rank.
Optimizing GBP is not as easy as it might first appear. But, at Blue Lacy SEO we have the knowledge and experience to set-up and optimize your GBP page to improve your ranking in maps search.
The result is an increased web presence and click-through rate so people can see what your business has to offer.
Supercharge Your Google Business Profile Listing
If you are serious about attracting local customers to your business, having an attractive and optimized website is essential, but it's not enough. You also need to rank in the local 3-pack in Google Maps. According to Moz and Whitespark, the influence of Google Business Profile (GBP) signals on local ranking has risen dramatically since 2017 and now surpasses all local ranking signals.
Now is the time to take advantage of our Google Business Profile services.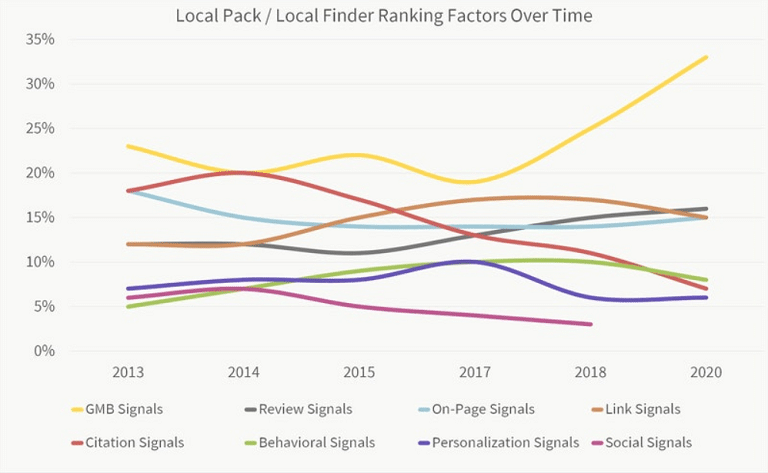 Google Business Profile Optimized Service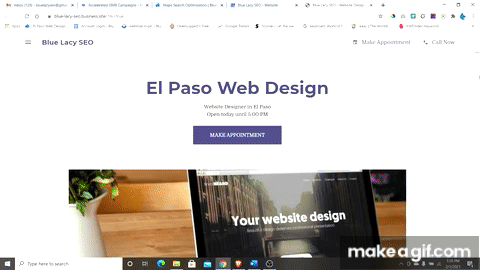 Google My Business Website
What we do:
Make sure your business name, address, and phone number (NAP) is accurate and inline with what you have in your citations.
Enter your other GBP info accurately, including service areas, business hours, links to website and appointments, services offered, and keyword optimized business description.
Upload 10 geo-tagged photos.
Choose 1-3 appropriate GMB categories.
Create 6 GMB Posts to boost conversions and showcase what you do.
Populate Google's question-and-answer feature with your own
Q & A selection.
Create an optimized GBP website.
Price: $250 – Allow 30 days for completion.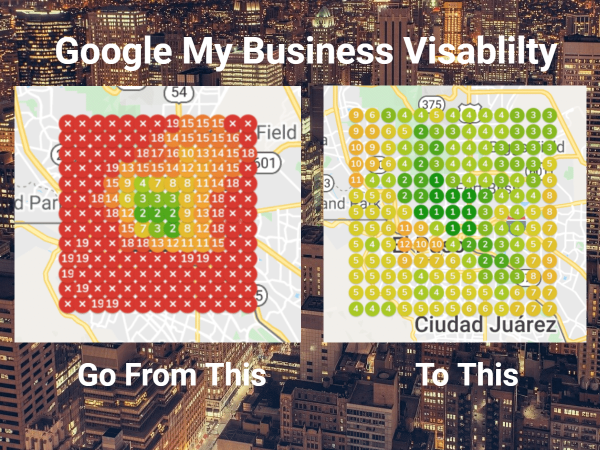 Google Business Profile Cleanup Service
The title you choose for your Google Business Profile should be the registered name of your business. This is what Google requires. Some unscrupulous business owners do not abide by the rules to gain an advantage in ranking. This is because the title is very important to Google in ranking your Google Business Profile listing.
We Investigate and notify Google of any misleading, duplicate, or non-existing competing businesses currently online. Additionally, we flag unhealthy SEO practices such as keyword stuffing and fake addresses. We then produce a report on what was done. There is no guarantee That Google will make any changes we suggest. Some changes are done immediately and others may take several months because they are manually reviewed.
For the most part we have been very successful in having Google make changes to these types of listings.
The cost for this service is $199 – one-time fee.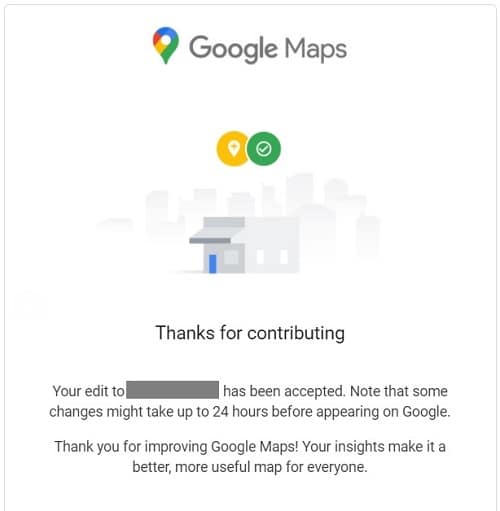 Google Business Profile Optimization Services
Designed to Supercharge Your Ranking
For GBP 3-pack Domination
GEO Networks is a series of properties and web 2.0 accounts built for a business location rather than a brand. If you have a Google Business Profile listing, you want to add all the location and geographical relevance that you can for better ranking.
We create geo-relevant articles for your business location on properties such as Google Sites, Wix, and Strikingly. At the bottom of the article we then create a unique Google driving directions map to your local business.
Price
10 GEO Network Accounts with AI-generated articles: $159.00
With hand-written articles: $425.00
Is Your Business in a Competitive Niche?
If your business is in a competitive niche, such as doctor, dentist, lawyer, plumber, electrician, locksmith, etc. – then having an optimized GBP plus citations is not going to get you into the GBP 3-pack. That's why we created the GBP Optimization for Competitive Businesses. This set of services creates trust and authority for your brand, two things Google loves to see. Most of your competition is not doing this. This package is designed to crush your competition.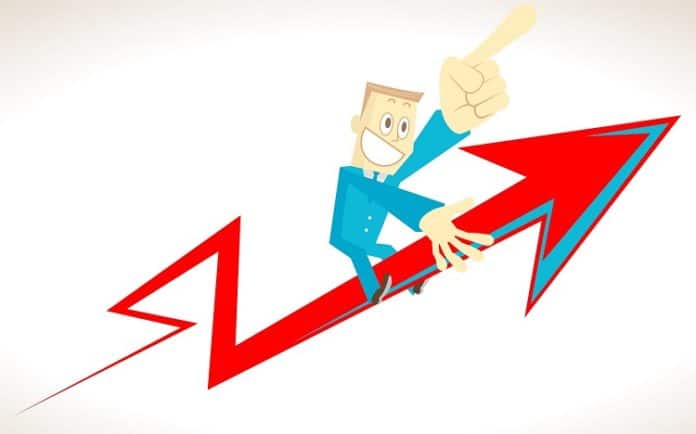 GBP Optimization for Competitive Businesses
Google Business Profile Optimization Service
Advanced Citations (60 Citation Sites + 50 High Domain Authority Sites)
Niche Citations (lawyers, doctors, dentists, plumbers, electricians + more)
GEO Networks (10 accounts)
Press Release (Intermediate)
Branded Social Media (Advanced)
16 Keyword Targeted Posts per Month
COST: $269 per month for 6 months. After 6 months cost is $99 per month.
It is recommended that you already have an optimized website with ranking keywords. For populations up to 750K. For larger cities, please contact us.
Monthly Google Business Profile SEO Service
Keep your competitive edge with our monthly Google Business Profile SEO service. What we do:
Add 4 optimized geo-tagged photos (client-supplied) per month.
No Contract. Cancel anytime.
$79 per month. Add 8 250-word posts per month.
$89 per month. Add 12 250-word posts per month.
$99 per month. Add 16 250-word posts per month.
More posts per month equals the possibility of higher rankings.
It is recommended that you already have an optimized GBP.