Web Design Albuquerque NM
Hire the Best Albuquerque Web Design Company
As a business owner in this modern age, you know that a website is the lifeblood of your business. DIY website builders may look good and are easy to make, but they are not going to get the job done.
You need a competent web design agency to build you the website you need and deserve. Not only do you need a design that will dazzle the eyes, you also need one with the right content that will inform and persuade the visitor to stay on your site and become a customer.
Only the best Albuquerque web designers have the knowledge, expertise, drive, and passion to get your website on the first page of Google. Blue Lacy SEO is a web design company perfectly suited to get the job done right. Our affordable web design services in Albuquerque blows away the competition. No matter what kind of business you have, we can create a custom web design solution for you.
Albuquerque Web Design Best Practices That Will Make Your Site Look Professional
Good web design should be simple, easy to navigate, and professional. All three elements are essential for gaining customer trust and increasing conversions.
Planning and designing a website can often take a lot of time and effort to get it looking just right. It can often take weeks or months to perfect the web design, layout, and functionality.
The best way to design a website is through planning. You need to have a plan about what you want the site to do before taking any next steps. It starts with picking out which type of website template the customer wants and deciding on the fonts and colors. Then it's time to map out all the pages that will be on your site – this includes the home page, contact page, about us page, and service or product pages.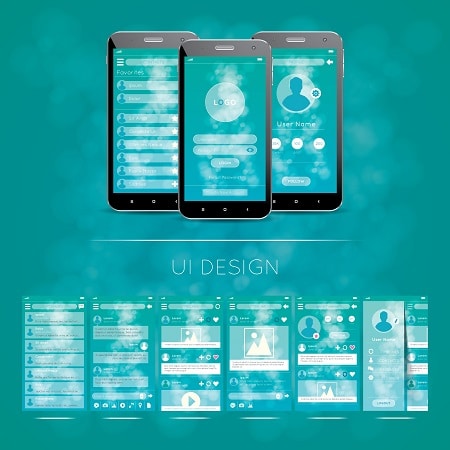 What Makes a Good Web Designer?
A good website designer should be able to create a website that is both beautiful and functional. Website designers must have a strong understanding of the latest trends when it comes to web design, so they can keep their skills up to date.
Writing compelling content with engaging images and video is also essential to keep visitors interested so they can be converted into customers.
Blue Lacy SEO uses various web design services and software in order to create high-quality websites for their clients. Some popular programs include Microsoft Word, Glorify, Canva, WordPress, Astra, Elementor page builder, and specialized software, such as SEO Power Suite.
How Web Design Can Help Your Business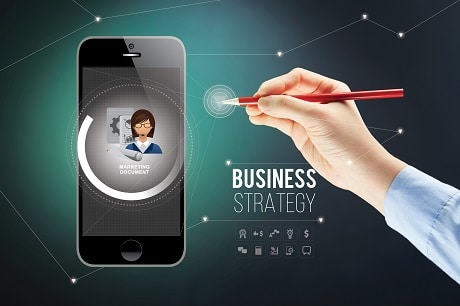 Web design is a crucial part of any modern business. It's the manifestation of a company's identity with customers, and it helps deliver that identity in a professional and personable way. Web design is a visually driven art that attracts visitors to your site from the very first impression, is an integral part of online branding, and encourages customer engagement.
These days, there are many Albuquerque website design companies that offer digital marketing services. You want to choose a company that has the experience and expertise in all aspects of web design, including responsive design for mobile devices.
How to Select the Best Website Designer for your Business
Selecting the right Albuquerque website designer for your business is crucial to your success. It's important to find a website designer that you feel confident and comfortable with and will listen to your feedback and ask for guidance when needed.
There are many factors that go into selecting the right designer for your business, but the most important are:
What type of website do you need? Your website could be anything from a static brochure-style site (i.e. one page design), an ecommerce store (where customers can buy products through online transactions), a company site (with information about your organization), or a service-based business (customers come to your store or you come to them).
What is your budget for designing and building your website? If your budget is low, you may want to consider waiting until you have the funds to properly create a website that reflects your company's goals. Websites are the first thing potential customers see and it makes a huge difference to make a good impression.
Will I own the website when the designer is finished? At Blue Lacy SEO the website we build for you is yours. Some web design agencies will actually hold it hostage and not release it to you if you decide not to continue with your monthly payments for maintenance and updates. It is also important that you own your domain name. That way you can host it anywhere you want.
Our Digital Marketing Services
Search Engine Optimization in Albuquerque
Search engine optimization (SEO) is the most cost-effective way to move your website up in the search engine rankings so visitors can find you. SEO and web design complement each other to create a better user experience.
In order for your website to get noticed on the Web it needs to be optimized for the search engines. Blue Lacy SEO can determine what keywords your business should be ranking for and produce great content that will convert visitors into customers. Our experts can improve your web traffic with our optimization techniques and increase sales for your business.
SEO is the lifeline of online marketing. It takes more than a great looking website to get noticed online. It takes skill, knowledge, and dedication to move a website to the top of the search engine rankings. We offer our valued clients a high quality and affordable SEO package. Our team is well versed in the ranking factors for the major search engines, such as Google, Bing, and Yahoo.
Have more customers calling you by optimizing your website for local search. At Blue Lacy SEO we specialize in getting your website noticed in the local area of Albuquerque, New Mexico. We know how to specifically target your local business to rank in the search engine results, as well as Google Maps results.
We start by getting to know your business and its goals. We can then custom tailor an SEO strategy for your local business that allows it to grow.
Local search isn't just about ranking your website in the local Albuquerque area. We create a local online presence by optimizing your Google Business Profile listing and building local and niche citations. We also optimize the content for your target audience in your local area.
We use the latest techniques to get your business listed in the coveted Google 3-pack search result for Albuquerque or wherever your business is located.
Google Business Profile Optimization for Albuquerque
Google Business Profile (formally Google My Business) optimization is a service we offer to boost your rankings in Google Maps. With more first page results being populated with directories, such as Yelp and Yellow Pages, and sites such as Home Advisor and Angie's List, it's getting harder to obtain first page results for your website.
Still trying to rank in Google's coveted 3-pack? Large amounts of web traffic are now coming from clicks from GBP listings. Only careful optimization of this important listing will get your business the visibility you need.
Optimizing a GBP is not as easy as it might first appear. But, at Blue Lacy SEO we have the knowledge and experience to set up and optimize your GBP page to improve your ranking in maps search. The result is an increased web presence and click-through rate so people can see what your business has to offer.
Content Marketing for Albuquerque
Content marketing is a strategic marketing approach that is focused on creating and sharing valuable, consistent, and relevant content to attract and retain the audience.
People are searching for information and land on your site. Are you giving them the information they need to buy a product or service you offer?
Well written content infused with the keywords you want to rank for is one of the most important components of a website and is a major ranking factor for Google. Let Blue Lacy SEO help you grow your business website with a unique content marketing campaign that will attract visitors and turn them into customers. Let our experts create compelling words, visuals, and videos that will inspire potential customers to purchase your products or service.
Press Release Service for Albuquerque
A press release is a great method for spreading the news about your organization, website, occasion, or potentially anything you need to get noticed on the web. By disseminating an excellent press release in the form of an article, you are not just spreading the news about you and your business, you are gaining authority and relevance. Those are two big items Google likes to see and will help with ranking your website and your Google Business Profile in Maps search.
A press release will give your business a way to gain significant authority connections and notices from news sites that carry a great deal of authority and create genuine traffic.
Our press release service consolidates expert news writing, proficient news editing, and a premier newswire partnership that ensures Google News placement and more than 250 authority media sources at an affordable price.
Branded Social Media for Albuquerque
Branded social media accounts are part of prominence, or how well your business is noticed on the web. Prominence is a well-known ranking factor for Google in local and organic rankings. It is part of a strong search engine optimization (SEO) package. These profiles add legitimacy and become important sources of online traffic.
We create up to 50 social media accounts for you and brand them with your business profiles which link them back to your website. We include any descriptions, photos, and logos of your business with keyword-rich content and add your contact information.
Your branded accounts are built for you by our dedicated team of experts. Your brand will stand out from your competitors. The search engines, such as Google, will reward you once they see how prominent your brand is. We also interlink all the accounts with each other which creates a stronger digital brand for your business.
Local Citation Service for Albuquerque
We offer a local citation service as part of our SEO package or as a stand alone service.
A citation is any mention of your business name, address, and phone number (NAP) on the Internet. Citations can appear in directories, on websites, or social media platforms. Citations are a way for online users to discover your business and enable a valuable link back to your website.
At Blue Lacy SEO we offer a one-time fee for submitting your business information to the best citation sites across the web. We can also submit your business to the biggest data aggregators, which offers better accuracy and expanded reach. Our citation service is also custom-tailored to your business type and location. 
Website Audit and Analysis for Albuquerque
A complete website analysis and audit is an important first step in determining what actions to take to improve your online presence. It also determines your current ranking position versus your main competitors.
Blue Lacy SEO offers a FREE audit to identify any potential problems that would keep your site from advancing in the search engine results pages. These include on-page issues, content related problems, site architecture, page-speed issues, and link structure. This allows us to make recommendations based on your business needs and objectives and to provide achievable goals that can be measured.
We use a variety of tools and resources to obtain an accurate analysis of your business website. We then produce a comprehensive report outlining our findings, which includes our recommendations to improve your online presence against your competitors.
Page Speed Optimization for Albuquerque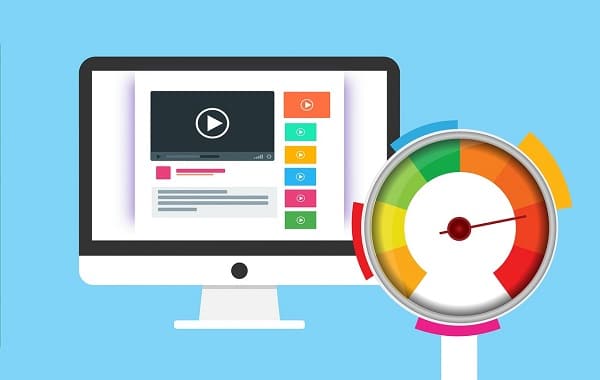 Page speed optimization is important because it helps the pages on your website load faster, which in turn helps increase conversion rates. Optimizing the load time for your website's pages is important for a number of reasons.
Helps increase conversion rates.
User accessibility on all types of devices.
It ensures that search engine crawlers can easily access and index your content.
It is a ranking factor for Google.
Site visitors won't have to wait too long for your page to load.
Our Customers Love Our Work
Breno Henrique Contente
2023-05-29
Tenho aprendido muito com essa agência, bastante conteúdo de valor
Trainer K9 Basix
2022-02-19
Ron Collins of Blue Lacy SEO did a fantastic job on building my website and optimizing it. I am a very small business and I thought the cost of having a website professionally designed would be out of my reach, but Blue Lacy was very affordable and worth every penny. I couldn't be happier!
As a fellow web developer and SEO specialist I must say that Blue Lacy SEO knows SEO quite well! I've learned a ton, and am very fortunate that great people are out there who knows this marketing discipline quite well, and are willing to help out others in the industry. Three cheers to Blue Lacy SEO! - Filip from Boston
Very informative, EXTREMELY professional. Thank you for your work.
Excellent communication and great end results!
About Albuquerque, New Mexico
Albuquerque is the largest city in New Mexico and the county seat of Bernalillo County. It sits in a valley surrounded by several smaller mountain ranges, including the Sandia Mountains to the west, the Jemez Mountains to the north, and the Rio Grande Valley. As of 2019 it has a population of 559,374 which makes it the largest city in the state and has been named one of the best places to live in America. Albuquerque is home to a number of museums, including New Mexico Museum of Natural History and Science, Albuquerque Museum of Art and History, National Hispanic Cultural Center, Albuquerque Biological Park. Albuquerque is also home to one major university, the University of New Mexico (UNM). Albuquerque also has a strong economic sector with many jobs available in healthcare, education, and high-tech industries. The workforce is largely comprised of white collar professionals who work in these fields or in government jobs. Albuquerque's climate can be classified as semi-arid with four distinct seasons.
Albuquerque NM Neighborhoods
Old Town, Downtown, Uptown, Cottonwood Mall, Arroyo Del Oso, La Vida Llena, Ventana Ranch, Albuquerque Meadows, Coronado Village,
Juan Tabo, Netherwood Park, North Domingo Baca, Altura Park, Academy Hills Park, Manzano Mesa, S Y Jackson, Huning Castle,
Panorama Heights, Netherwood Village, Stardust Skies Park, Tanoan East, Volcano Cliffs, La Luz Del Sol, Embudo Canyon,
Santa Barbara-Martineztown, Trumbull Village, Osuna Park Inc, San Antonio Condo, Academy Acres North, SR Marmon, Huning Highlands, Conchas Park, Loma Del Rey, Singing Arrow, Raynolds Addition, Peppertree-Royal Oak, South San Pedro, Embudito Canyon, Parkland Hills,
Sun North Estates, Altura Village, Lynnewood Park, Princess Jeanne, Sandia Vista Park, Estates At Tanoan, Tres Placitas, Desert Ridge Place,
Palomas Park, Longford Village East, Kachina Hills
Top Sights in Albuquerque
Blue Lacy SEO
Get the best possible web design and SEO
915-494-2382
or
915-471-9796