Hire the Best Web Design Company in El Paso TX
There are many El Paso web designers. However, it is important that you find the best web design company to build or re-design your website and to deliver premium results. At Blue Lacy SEO, we have a team that is experienced in all types of business projects, delivering results that not only meet but exceeds the expectations of our clients.
As the top-rated web designer in El Paso TX, we have developed a process which allows us to deliver the best web design services to all our clients.
Our carefully curated web design process is one of the keys to our success no matter how big or small the job is.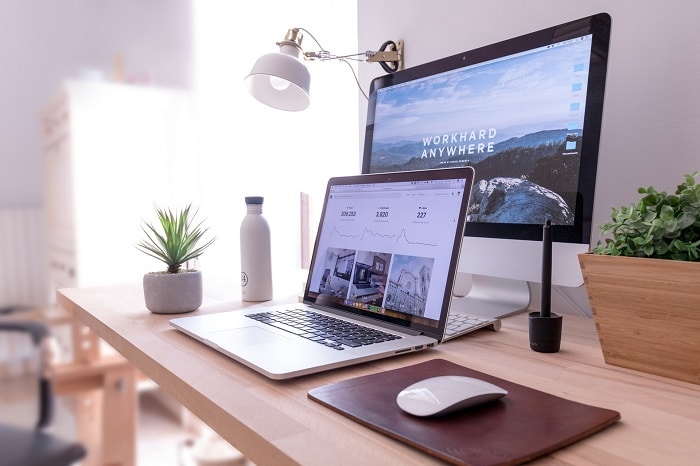 Our 6-Step Web Design Process
This is the 6-step process we use for our El Paso area clients to get the job done right.
This first step is very important. We sit down with the client and discover the goals for the company and for the website. Will the site be informational, offering services, or selling products?
This step defines the general layout, the visual elements, colors, number of pages, and usability factors, all the while keeping the website's goals in mind.
We need to pinpoint what search words people will use to find the website we are creating and determine how difficult it will be to rank for these keywords.
This is where we start writing the words and build the visual elements that will engage visitors and persuade them into a call to action.
This important step involves using search engine optimization techniques so the website can be found in the search engine results pages.
This is the exciting part of the process. Once the client approves the website, they can finally see their site on the World Wide Web.
Website Design Best Practices That Will Make Your Site Look Professional
Good web design should be simple, easy to navigate, and professional. All these three elements are essential for gaining customer trust and increasing conversions.
Planning and designing a website can often take a lot of time and effort to get it looking just right. It can often take weeks or months to perfect the web design, layout, and functionality.
The best way to design a website is through planning. You need to have a plan about what you want the site to do before taking any next steps. It starts with picking out which type of website template the customer wants and deciding on the fonts and colors. Then it's time to map out all the pages that will be on your site – this includes the home page, contact page, about us page, and service or product pages.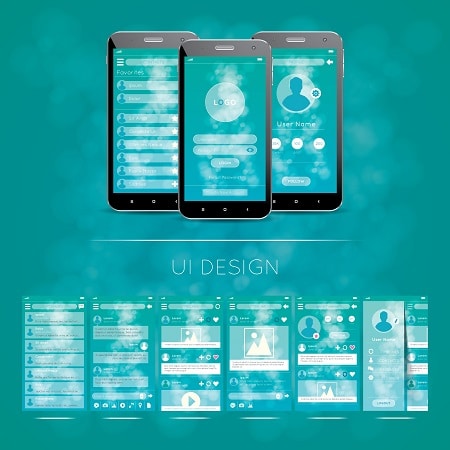 What Makes a Good Web Designer?
A good website designer should be able to create a website that is both beautiful and functional. Website designers must have a strong understanding of the latest trends when it comes to web design, so they can keep their skills up to date.
Writing compelling content with engaging images and video is also essential to keep visitors interested so they can be converted into customers.
Blue Lacy SEO uses various web design services and software in order to create high-quality websites for their clients. Some popular programs include Microsoft Word, Glorify, Canva, WordPress, Astra, Elementor page builder, and specialized software, such as SEO Power Suite.
How to Select the Best Website Designer for your Business
Selecting the right El Paso TX website designer for your business is crucial to your success. It's important to find a website designer that you feel confident and comfortable with and will listen to your feedback and ask for guidance when needed.
There are many factors that go into selecting the right designer for your business, but the most important are:
What type of website do you need? Your website could be anything from a static brochure-style site (i.e. one page design), an ecommerce store (where customers can buy products through online transactions), a company site (with information about your organization), or a service-based business (customers come to your store or you come to them).
What is your budget for designing and building your website? If your budget is low, you may want to consider waiting until you have the funds to properly create a website that reflects your company's goals. Websites are the first thing potential customers see and it makes a huge difference to make a good impression.
Will I own the website when the designer is finished? At Blue Lacy SEO the website we build for you is yours. Some web design agencies will actually hold it hostage and not release it to you if you decide not to continue with your monthly payments for maintenance and updates. It is also important that you own your domain name. That way you can host it anywhere you want.
Our Digital Marketing Services
Our El Paso Web Design Clients Love Our Work
We are proud to provide superior customer service and high quality website designs for our clients. 
Trainer K9 Basix
2022-02-19
Ron Collins of Blue Lacy SEO did a fantastic job on building my website and optimizing it. I am a very small business and I thought the cost of having a website professionally designed would be out of my reach, but Blue Lacy was very affordable and worth every penny. I couldn't be happier!
As a fellow web developer and SEO specialist I must say that Blue Lacy SEO knows SEO quite well! I've learned a ton, and am very fortunate that great people are out there who knows this marketing discipline quite well, and are willing to help out others in the industry. Three cheers to Blue Lacy SEO! - Filip from Boston
Excellent communication and great end results!
Very informative, EXTREMELY professional. Thank you for your work.
Downtown El Paso, Northeast El Paso, El Paso High, Ysleta, Montwood, Central El Paso, Mesa Hills, Mission Valley, Las Palmas, Magoffin,
O'Shea Keleher, El Segundo Barrio, Thomas Manor, Mesquite Hills, Loma Terrace, Kern Place, Manhattan Heights, Shawver Park, Sageland, Pebble Hills Park, Northwest El Paso, Angel's Triangle, Chihuahuita, Castner Heights, Pendale, Ranchos del Sol, Pico Norte, Delgado Park,
Resler Canyon, Montoya Heights, Park Foothills, Lambka Park, Tierra Humida, Tobin Park, Chaparral Park North, Las Placitas del Rey, Sunrise Acres East, Marty Robbins North, Logan Heights, Summit Place, Penrose, Remcon, Sunset Heights, Washington Park, Glen Cove, Zach White, Medina, Montclair, Valley Creek North
Driving Directions for Blue Lacy SEO in El Paso Texas